Supporter of Developers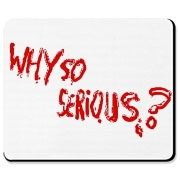 Joined: Mon Apr 05, 2010 4:14 pm
Posts: 11
Location: If you knew... You would already be dead...
Enlsaved Odessey to the West
Game Title: Enslaved: Odessey to the West
ESRB rating: T (Blod, Language, Suggestive Themes, Violence)
Suggested age: 12-24
Rating out of 10: 9.2/10
Good points: Complex story, amazing characters, good platforming, fun tactical combat, brutal kills.
Bad points: Cliche character names, some issues with diffuculty, some unclear instructions

Enslaved is a great game. The story is somehwat simple, a destroyed world enslaved by robots that have killed off most of mankind except a few civilizations, where the complexity comes in is with the characters. Beatiful female lead Trip enslaves the gravelley voiced Monkey, the playable character. She enslaved him so that he would guide her through the wasteland to civilization. This creates a fragile alliance that seems too delicate to stand on it's own. The platforming is liquid smooth and ends up looking and feeling amazing. The combat is quick paced and an amazingly tactical. Timing is everything, deciding when to block or hide is important, and using Trip to help you is only another tactical choice, you'll find you're really thinking a million thoughts a second to keep up. The mech killing is surprisingly brutal for a teen rated game. Monkey dismemers these robots, and even chokes some with their own electrical cords and insides. Brutal.

Although I see few downsides with Enslaved, I will admit the characters can seem pretty cliche at first glance. Piggy, a unique loner sniper who has some disability that disallows him to fight hand to hand, Monkey the strange brutal loner who protects the damsel in distress. Trip, the semi helpless girl who desperately needs someone to help her. It's all something out of TV tropes. However this isn't a bad thing, it ends up making the game better in the long run. Trip isn't totally helpless later on. She kills mechs and helps Monkey as much as he helps her. Piggy is funny and lonely, Monkey shows a lighter side as time goes on. They evolve from boring cliche charactesr into lovable friends. As I mentioned earlier combat is tricky and requires quick thinking, somethimes your brain "Overloads" and you don't have time to pull off something perfectly. The checkpoints are pretty far apart and you might find yourself turning the game off and trying later alot. Some instructions remain unclear and confusing. If you aren't listening carefully to dialouge you end up screwed twenty minutes later. It can get rough.

I really enjoyed Enslaved. Between Enslaved and Assasin's Creed it's no wonder Prince of Persia is gone. Enslaved captures the organic environments and fluid motions of the Prince, and Assasins's creed handles the stealth kills and crowded city areas. I can only hope for a sequel/franchine evolving from Enslaved. It's too bad the market for this game is so small. It got forgotten too soon considering it is such a gem. It has an indie feeling of love and genuine care of the product, but has the budget of a big game, full of graphics, DLC, ect.


In closing: Enslaved is a must buy for pretty much anyone. It's a nice change of pace for shooter fans and platforming or adventure fans will eat this up. It's an amazing game overall and I really have fallen in love with Trip, Monkey and EnslavedL Odessey to the West.

- Justin



_________________


Y so Srs?
"There's people like me, who no one can see, so nobody cares"
- This post is Copyright of Ju$tin'$ Money Inc.