Fan of all games

Joined: Sun May 23, 2010 4:39 pm
Posts: 56
Sims 3 PC Review
Reviewer: Luna1997



Score: 9.4 out of 10





The Story:

Basically; this game is like every Sims game; you make a family, move into a house, get a job, have kids, woo the boys/girls, etc. Except! It has better graphics, new items, and the choice to customize everything in your life. How awesome is that?





The Good:



Customization:

Now you can customize colors and fabrics of your furniture, clothing, anything! So if you don't like the color of your furniture or outfit, don't just stand there! Change it's color/fabric!



Graphics:

The best Computer graphics of 2009 award goes to the Sims 3! The graphics for this game are great, and they defeat their older games. But it's pretty much expected. If you're going to make a bunch of new games, you're going to make them better, not crappier.



Death!:

You can kill your Sims in so many different ways now... Fire, electricution, starving, drowning, or natural causes! And the best part is... You get to watch them drown, rather than just see a message pop up saying your sim died of so and so. Woohoo! (Wait a second... That sounded wrong. XD)



Exploring Town:

Now you get to watch your Sims drive around town, run to the park, go to the grocery store, and even go to work! Did I mention that you can control what your people do in work? You can, from slacking off to working hard.



Physique (A.K.A. Abs or Flabs):

In the Sims 3, you can make your Sim quite fat. But they don't have to stay that way! You can now work off that fat and watch as people actually want to be around your Sim!



Ghost Sims:

Now there are Ghost Sims that you can pick up after they die. And they're a different color, depending on how they died. Plus, you can have multi-colored ghost babies with your ghostly Sim!





The Bad: (Yes, there's bad stuff, though the Sims 3 sounds amazing.)



Lifespan:

Your Sim's life is fairly short if you start them off as a Young Adult. And the thing is... In three days after you have a child, the child magically turns into a Toddler. How realistic.



Liking/Disliking Sims:



I have to say, it was a quick process to get my husband in the game to like me. It was also quick to get the baby out of my Sim's stomach. And relationships are easily made in the Sims 3. Quickly and easily.





The Final Outcome:



9.4. This was a truly amazing Sims game, and I got my friend hooked to my laptop as well. I recommend this to past/newcoming Sims fans.
Supporter of Developers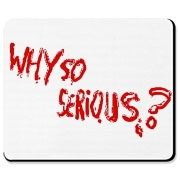 Joined: Mon Apr 05, 2010 4:14 pm
Posts: 11
Location: If you knew... You would already be dead...
Re: Sims 3 PC Review
I was never interesting in Sims, not enough to buy it anyway. A few months ago I got it and I must say I enjoy it!

The story is that of any Sims game, none at all! It consists of running from home to home, making friends progressing on your career and taking care of yourself. This sound pretty boring, but it's pulled off in such a wayt hat it's widely recomendable.
This time around you take care of their needs (Which last much longer than in Sims 2) and you can start walking around the city Via a handy map (Unlike the sims 2 which required phoning a taxi) the game features bright and colorful visuals and has moments of humor that make anyone smile. The game seems basic but I can waste hours of my day on it in no time at all.
This game is great and I honestly feel anyone would enjoy it. It earns a very solid score of 9.2 from me. Expansions in the future will add more features for more sims fun!

- Justin

(PS. Luna under options in main menu slide the lifespan slider to epic for a realistic life.)



_________________


Y so Srs?
"There's people like me, who no one can see, so nobody cares"
- This post is Copyright of Ju$tin'$ Money Inc.