Supporter of Developers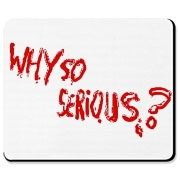 Joined: Mon Apr 05, 2010 4:14 pm
Posts: 11
Location: If you knew... You would already be dead...
Halo 3, ODST
Halo 3 ODST: Xbox 360

Overall: 9.4/10

Good: The music is amazing, some characters are hits (Buck, Romeo, Virgil…), new weapons are nice, lots of strategy and when playing firefight or Co-Op campaign teamwork is a blast.

The Bad: Some characters are misses (Dare, Dutch?), too many of those flying bugs, very confusing for a first time Halo game, only fans will figure it out with ease.

Well, Halo 3 ODST manages to be both subdued and action packed, a thriller and a cheap action plot, it does this by employing the ever cliched plot device: The flashback sequence.

The game starts with a group of elite ODST marines preparing for a big mission. You all climb into these pods, only to start hurtling through space. You end up crashing and the pods scatter. You wake up 6 hours after drop with low amo, a headache and no squad to be seen. Once you leave your pod you realize a fight went down in the city you are stuck in. You are all alone in a war torn city filled with hostile aliens. An interesting premise.

ODST definately strays away from the traditional Halo formula. For once instead of being a super powerful boyscout cyborg, you play as a squad of flawed, very human marines. Probably the highest feature of this game is the soundtrack. The ambient somewhat jazzy cords in the background really make the game seem lonlier. The whole city is dark other than neon lights from buildings, and you end up searching beacon sites for small items that could function as clues. These things are broken sniper rifles, and a spray can of foam. Looking for the clues is almost as fun as travelling the city.

Although ODST features some of the most three dimensional characters Halo has ever seen, (Buck, a cold impersonal veteran, or Romeo who got his nickname after having an affair with an Comander's wife… ouch.) it also features some of the worst. Veronica Dare is simply a terrible character. Her first appearence is only to take over the mission, *Minor spoilers ahead* and when you finally find her, she is grating and whiny, delivering lines like "Protect me!" and "Over here" every few seconds. Dutch is another bad character who comes to mind. Although he isn't that bad on his own, he was assigned the comic relief duty in a game that doesn't need comic relief. (The worst of these lines is "I didn't train to be a pilot!", not to mention a fighting stance that looks kind of like a dance.)

A new layer of strategy is in this game for Halo fans. In the main storyline you are given a map that shows you where enemies are ahead of time. This leaves the question of "Fight or run?" and if you choose fight, how exacly are you going to attack? On the Heroic (Or even normal at times) diffuculties your plans can get you killed if not well thought out. Firefight takes this to a whole new level. Your goal is to fight onslaughts of enemies until you die. It's that simple. Ammo conservation is important, and switching guns for more ammo happens often, and if you so wish, three friends can join you in the firefight, continuing to fend off attacks until death.

This is a great game, but doesn't sum up the Halo experience very well. If you haven't bought a Halo game yet, Halo 3 would probably be a better first choice, followed by ODST. The mechanics are cool, but certainly not for anything other than a seasoned Halo fan.

- Justin



_________________


Y so Srs?
"There's people like me, who no one can see, so nobody cares"
- This post is Copyright of Ju$tin'$ Money Inc.