Supporter of Developers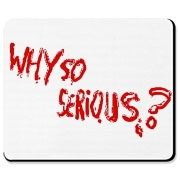 Joined: Mon Apr 05, 2010 4:14 pm
Posts: 11
Location: If you knew... You would already be dead...
Fallout: New Vegas
ESRB rating: M for Mature, Violence, Sexual Content, Gambling, Drugs, and everything else under the sun.
Rating: 8.5/10
One Line: An amazing game, but glitches can absolutely ruin the experience and make the game unplayable.
Good for Kids: Never. A 14-15 year old is as young as I would allow someone to play this. I realize I am only 13, but I am nearing 14, and at any younger I would have been scared by this game. It involves dismemberment, creepy moments, violence, terror, mutants, drugs, and overall mature subject matter.


Within the last six months I have become a Fallout 3 Junkie. I got New Vegas last month. Within a month I`ve put 50 hours into it. Within those fity hours I`ve needed to turn my game off 23 times to reset damages.r Yes, I have come across 23 game stopping glitches. Not to mention I cannot enter certain areas of the game without it freezing (Although certain items can fix these glitches it really, really sucks.) Overall though, this really is a great game.

To give you an idea of the game, Fallout NV is an action RPG. In other words, a FPS (With Iron sights, ect.) with more strategy. Very realistic, very cool. It takes place in a world destroyed by atomic bombs. Everything is barren, beaten or mutated. You, a simple mail courier who traverses these wates gets caught up in one of the biggest political battles of all time.

The Graphics: Nice, cool and neat. Nothing mind blowing here, a few notches below Call of Duty Black Ops and Several below Halo Reach. At times Fallout 3`s ugly blocky characters could ruin the imersion, Vegas does not have these terrible moments when characters look like they`re chewing grass rather than talking. So although models are better, it still isn`t really a pretty game. The vast landscapes still give you those "Wow" moments, but the abunance of explosions look and feel "Meh".

Sound: It conveys the message well. Ocasionally dialouge is akward, but overall voice actors do a good job. However cetain lines are majorly overused (For instance I can hear a generic NPC say "Darn it!" and talk to another NPC standing next to him to hear the same line "Darn it!" spoken by the same voice actor.)

Storyline:The main storyline, although better than Fallout 3 is weak. The sidequests add bulk and beef to it, but for someone only playing the main storyline I really can't say they'd enjoy the game.

Length: For a single new player a playthrough on Causual mode on normal diffuculty it can take anywhere from 7-150 hours. Yes, we have over 100 hours of sidequests. On a new "Hardcore mode" (You must eat, sleep and hydrate yourself, as though it's a simulation game.) it can double that time. 300 hours for all quests on the 3rd of five diffculties. Pretty neat.

Multiplayer: None. None at all, but no one wants mutliplayer for this kind of game. The desolte lonliness of being a lone man (Or woman) adds to it.

Creating: Alot, you decide if you fight with knives, fights, guns or laser guns. You decide if you're a smooth talker or caveman. You choose your appearance to a T. It's quite amazing and immersive.

Tech: Lots of glitches, some fixed with patches, some left untreated. It can actually force you to restart from a new save file. Save often to avoid these, crashes, quest glitches, NPC's disappearing. It really shouldn't have been shipped with so many problems. Another month in incubation to fix these things would have been better, did they even beta test it at all?

A short reveiw, I know, but I'm pressed for time:

Overall rating: 8.5/10.



_________________


Y so Srs?
"There's people like me, who no one can see, so nobody cares"
- This post is Copyright of Ju$tin'$ Money Inc.